Workflow Automation in the Government Sector
A significant amount of government processes around the world are still paper-driven. However, recent times have seen citizens demand and call for innovative and convenient ways through which they can interact with the government in a bid to acquire various services they require in addition to every governmental process being placed under tight scrutiny, for example, the budgetary aspect.
Most government policies and work gets done after consultations in meetings and setting them up can be a time-intensive task. However, by automating this workflow, the government's ability to deliver its legislative processes is improved thereby keeping the staff and citizens happy. An automated agenda management workflow ensures that meeting agendas are published for both the public and the legislature together with the ability to archive, record, and broadcast minutes and videos of the meetings.
A typical government can spend the better part of their time meeting public records requests. However, through automation, this service can be sped up to improve transparency and responsiveness. Citizens can place requests online, which will be distributed to the appropriate departments. This also enables both parties to track the submitted requests.
A huge number of governmental departments will have similar characteristics and processes that are similar to their private counterparts. An example of such includes dispersing cash, financial planning, and analysis together with the management of monthly and annual financial processes.
Governments remain the largest sources of employment across all countries. For example, in the USA, more than 5000 people have been under the office of personnel management so that they can help manage the workforce of the federal government, which amounts to about 2.8 million people. About 80% of all HR-related processes are somewhat automatable. These range from recruitment administration, onboarding, performance management. record-keeping, to separation.

Importance of workflow automation in the government sector
24/7 availability as the automated services allow for round the clock access.
Gaining actionable insights about citizens, which can then be leveraged in a bid to deliver more relevant and accurate responses and services.
Scalability: automated workflows make it easy to address any number of queries and requests without experiencing downtime.
Provision of better services since a huge number of services are now achievable through the effective communication of information.
Citizens can access services with increased immediacy due to the availability of self-service capabilities. That is, users can find or give information online compared to calling or having to visit the government's office.
---
Activity Factory is a workflow automation tool that allows companies to build consistent and auditable compliance and operational workflows, ensuring that the right processes are followed at the right times while staying compliant.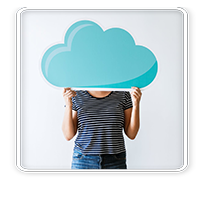 Start automating your workflows for as low as 150 Php/employee!