Workflow automation for the pharmaceutical industry

In the pharmaceutical and biotech industry, workflow automation has become a necessity. By leveraging technology, pharmaceutical manufacturers can make achieving compliance a very easy process to follow.
Having an automated workflow in the pharmaceutical industry ensures improved efficiency and better internal controls. Additionally, pharmaceutical businesses can gain a competitive advantage due to the reduced risk and speeds to market. Automation allows for complete data visibility and access to external agencies and stakeholders, thereby saving on cost and time in the achievement of regulatory compliance activity.

Pharmaceutical industry workflows that should be automated


Regulatory Compliance Submissions: The pharmaceutical industry is a heavily regulated sector. Companies operating in this space have to ensure they're complying with FDA policies and other regulations and at the same time, make decisions regarding packaging, labeling, and storage.


Product development: With pharma/bio companies grappling with changing consumer expectations, regulatory changes, competitive pressure, and global pressure, it is important that they are able to get new products to market at a much faster rate than before. While there are no shortcuts to product development cycles, you can ensure the cycles are managed well through automated workflow management.


Vendor qualification: Having a workflow management system, pharmaceutical companies can ensure a consistent screening process that will properly approve vendors to work with them. Additionally, an automated workflow process can provide a better way through which contracts are initiated.


New product requests: an automated workflow process will ensure the business have a standardized template for requests on new products. Additionally, the automated process will ensure that proper protocols are followed before a new idea is taken through the next steps.


Disclosure approval process: the disclosure process of clinical materials, document and data encompasses an extensive approval process that involves multiple staff members, executives, and committees. Having a workflow management system will ensure this process is streamlined through the presence of automated request and approval tasks, which are based on the organization's pre-set rules.

Benefits of automating pharmaceutical industry operations


Reduced high costs associated with pharma operations: This is achieved through the centralization and simplification of business operations. Additionally, having an automated workflow ensures that the company can audit and manage its capital expenditure process in a much better way.


Improved speed to market: The speed of taking a new product to the market is reduced as a result of the improved flow of disclosure documentation and approvals, together with improved efficiency in the company's new product development process.


Avoidance of regulatory penalties: An automated workflow management process will help with developing improved internal audit controls between key medical and commercial areas paired with better controls that manage medical publication and other information activities.
---
Activity Factory is a workflow automation tool that allows companies to build consistent and auditable compliance and operational workflows, ensuring that the right processes are followed at the right times while staying compliant.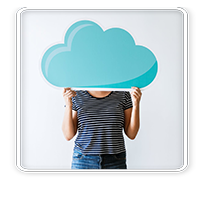 Start automating your workflows for as low as 150 Php/employee!