Efficient Procurement Processes, Data Storage, and Retrieval with Workflow Automation
Procurement remains to be one of the core business activity in the current business environment. However, even with such a process being critical to the survival of businesses, procurement is still highly disorganized. By automating its procurement workflow, an organization stands to speed up its procurement process by allowing employees to focus on critical business activities, rather than spending most of their time on time-intensive and repetitive tasks.
The following are procurement workflows that can be automated.
Vendor Management
Organizations are expected to strain their relationships with vendors in a scenario where they lack a clear line of process transparency and disclosure. Automating vendor management allows procurement teams to pick the best vendors thanks to the streamlined vendor selection process. Additionally, this allows for a prompt way of handling all the complaints brought forward by vendors.
Invoice management
When managing invoices manually, the procurement team will likely end up dealing with insufficient transparency, tricky spreadsheets, uncontrolled spending, submission delays, and poorly managed and missing purchase orders. Automating invoice management makes the process smoother, with key features such as integration with other financial tools paired with an auto-approval process for invoices.
Purchase requisitions
A purchase requisition is one of the most important workflows when it comes to procurement as it is used to request purchase approvals. This process is often not straight forward as it requires different types and levels of approval i.e. a purchase request that might exceed a certain limit. Automating this workflow helps kill two birds at one go since these requisitions are required by both the procurement and the finance departments.
Purchase order processing
Studies on numerous companies have shown the presence of inadequacies regarding their purchase order practices even after having a formal purchase order system installed. By automating this workflow, organizations get to benefit from cost savings, process efficiency, and productivity.
Benefits of automating procurement workflows.
Remove process bottlenecks that might be hindering the optimal performance of the organization's procurement department

The presence of oversight to check for any errors in the purchasing department.

Increased efficiency in storing and retrieving data related to procurement activities.

Streamlined workflows by removing all errors resulting from human labor in the procurement processes

It gives you an estimate of your spending and allows you to track how it was spent.
---
Activity Factory is a workflow automation tool that allows companies to build consistent and auditable compliance and operational workflows, ensuring that the right processes are followed at the right times while staying compliant.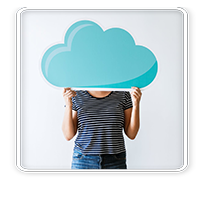 Start automating your workflows for as low as 150 Php/employee!