The Impact of Inefficiencies to Small and Medium Businesses
Did you know that hard-to-use business systems and rote tasks complicate processes and hamper operations?
When it comes to efficiency, time is not just measured in minutes and hours, but also in potential output. Imagine if you have 25 staff who can bake a total of 500 donuts per day, that means each person can make 20 donuts in one shift. Efficiency is when each person can bake 25 donuts in one shift at no additional cost.
The following are five common business processes problems that plague most companies today.
1.Errors as a result of outdated processes
What worked before may not work for your business now. Companies must strive to improve and update processes so their staff can do more efficient work.
2. Staff struggling to find information
There is not "one version of the truth" available to all staff. As a result, they are unable to complete certain tasks or simply access product updates and other viable information at the click of a mouse.
3. Inability to comply with regulations
An organizations inability to cascade the right information and demonstrate the existing rules and regulations of the company to their staff will struggle once internal and external audits are carried out.
4. Complicated business processes
Difficult business processes are time-consuming and difficult to understand and follow. A staff might look for ways to simplify the procedure resulting in errors later on.
5. Redundant tasks
Process duplication or repeating the steps will weaken a business process. Like a complicated task, redundancy is a result of the lack of collaboration between departments.

Business processes, just like people and equipment often come at a premium. A 10% loss in profit due to inefficient processes could have been used for training and development or even customer acquisition.

Substandard business processes that aren't caught in time too will result in defective goods potentially reaching customers. This could result in irate clients and even frustrated staff.

Thanks to digital technology and the advent of software applications allowing companies to streamline, optimise and automate their business - achieving efficiency in an organization is no longer a pipe dream.
---
Activity Factory is a workflow automation software designed to help organizations spend less time on tedious manual process by automating the execution of business processes and eliminating paper forms, manual routing and approvals.
<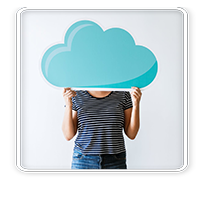 Limited Time Offer: Sign up to Activity Factory 6-month subscription plan and get your first 2 months for FREE!
Want a FREE demo before subscribing to our LIMITED OFFER? Book an appointment now!