SMB Automation: Workflows You Should Automate To Improve Your Business
Small and Medium Scale enterprises are a major growth factor of the economy especially developing countries. It is a known fact that SMBs, in some cases, employ more people compared to large scale businesses. Their importance makes them a sensitive component in the economic system. However, SMB owners are less concerned with the automation of business due to the number of customers and the bulk of work. Most of the time, workflows are usually in disarray, and the books never balance. Inconsistency in information eventually leads to inconsistency in numbers which makes growth hardly possible. This is why it is very important to automate workflows.
The workflow of any organization is just a sequential order by which a task is carried out. There are specific workflows that, despite the scale of business, need an automated system. These are therefore workflows you need to automate as soon as possible!
The purchase order is inarguably one aspect of business that defines the measure of the expenses. The Purchase order workflow is quite very common with businesses that require a constant supply of a product or a service. In the SMB world, almost every business requires the services of a vendor. How this is handled will determine a reliable tracking system of every purchase made. Hence paperwork is not a suitable option. In fact, the manual system is so faulty, and incompetent automation is necessary.
The workflow usually begins with the requisition of order following through confirmation, processing, editing by the supplier, tracking, and supply confirmation to the storage of purchase order transaction. A good automated purchase order workflow will improve the vendor-buyer relationship and enable a business to build a good system for tracking expenditure. Calculating and collating net profit will be much easier.
Expenditure is one aspect, sales is another. The task of selling begins from identifying prospective customers, pitching sales, winning them over, engaging them with your product, and recording sold products usually in the form of an invoice. This system on a manual level is not as effective and the intrinsics contained several departments and even outside input.
Eliminating the need for unnecessary expenditure and automating the system will give the best at the least possible price. An automatic system provides accurate information on demography and analyses the market more than any business analyst would. Records of sales will enable small and medium scale businesses to monitor the rate at which products are sold and the factors which affect them.
The step by step process of building up a business involves continuous content creation. The creation of these contents to promote the growth of a business involves research, first draft, review, and editing, approval, and implementation or publication. Producing new products and services involves every step in content creation. SMBs do not have the flexibility or resources to take up multiple projects hence a competent system must be developed in order to ensure consistency and management of resources. An automated system assigns responsibility to the appropriate department, effectively monitors the developmental process, facilitates the transfer of data between departments, and manages time.
The conventional way of applying for leave is by sending out emails or filling out a form. This is easy if you're managing a small team. When an organization adds more employees, this can be a lot of work. When these paper forms get lost or a leave request sent through email gets overlooked or deleted, it could cause some trouble to the requesting employee and the approver. With automated leave approval, everything is recorded. There would be transparency in every step of the process, freeing employees from worries about errors and having their request unnoticed.
Accounts Payable Workflow
Most SMBs still deal with manual and paper-intensive accounts payable process. With the amount of workload, a finance or admin staff is dealing with, making duplicate inv. These mistakes and the slow approval process affect the financial health of the business due to higher labor costs, longer processing cycles, and cash flow irregularities. An automated system will speed up the invoice process and make it trackable. Any proof that something was paid for can be done easily. Duplication of invoices will stop happening, and a penalty from late payment will be avoided.
Regulatory submission nowadays is more complicated than ever. Guidance and requirements are being changed more frequently, which makes it more difficult and slower for companies to comply with. Automation addresses this issue and makes collaboration, approvals, and other steps in the regulatory process fast and efficient. Different systems can be connected to the automation system making data easily accessible and would require lesser data entry.
Benefits of Workflow Automation
Save time and costs and increase productivity
Consistent execution of processes
Fewer administrative errors
Actionable data and process visibility
Efficient task management
SMB Automation with Activity Factory
Small and medium business staff usually carry out multiple tasks that may be within multiple departments. This can stifle the growth of an organization and hamper the productivity of team members.
With Activity Factory, small and medium businesses will be able to have a standard system for carrying out tasks, monitoring growth, good documentation, time management, and certified growth. It helps businesses promote productivity, collaboration, and business growth among the organization. You may replicate your existing workflows, create and customize new workflows, and reap the benefits you can get from automated workflows.
---
Activity Factory is a workflow automation tool that allows companies to build consistent and auditable compliance and operational workflows, ensuring that the right processes are followed at the right time while staying compliant.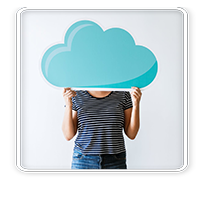 Automate your workflows and digitally sign documents for as low as 150 Php/employee!