HR Automation: Automating the Employee Onboarding Process
Despite the unemployment rate, recruiting new employees is a time-intensive and costly task for companies. Yet, most organizations spend little time in making sure that these talents feel valued enough to stay in the company for a long time.
A company's onboarding process can create an impact on employee retention. With the multitude of steps associated with employee onboarding, automation can streamline disparate steps in the workflow and ensure a quick and smooth onboarding experience for new hires.
What is Employee Onboarding?
Employee Onboarding is the process of integrating a new employee into the organization and its culture, enabling them to learn the attitudes, behaviors, knowledge and skills required to function effectively within an organization.
In other words, this process ensures that companies set the right tone for new hires, laying a strong foundation for their career in the organization.
Employee Onboarding Process Flow
The automated workflow starts as soon as the candidate confirms employment offer acceptance, which means the person was successfully placed.
New-Hire Welcome
The HR team is responsible for making the new employee feel welcome. You want them to feel that the company is properly managed, and it was right for them to accept the job. Greet the new hires with an onboarding swag/kit and make the onboarding extra memorable and personal. Check out UBER's welcome swag below.
Before the joining date, you'll want to be prepared with the following:
Orientation Schedule
Salary Account
Office Furniture & Supplies
Office Equipment
Workstation Setup
Setting up a workstation should be coordinated with the hiring manager and co-workers. They have to be informed about the start date of the new-hire to prepare accordingly. Necessary office furniture and supplies must be complete and ready.
Granting Access
Providing Biometrics, ID, Email access have to be done before the start date. This can help give the new-hire the sense of belongingness.
Provision of Equipment
Company laptop, smartphone, and other necessary equipment that would help them fulfill their roles and responsibilities must be properly coordinated with the department/s handling it.
Orientation & Training
It is important to make sure that your new hire knows the mission and vision of the company. Discuss company rules and the responsibilities for the new hire to get up to speed on things that would help him/her fulfill the role.
Enhance the Employee Onboarding Experience with Workflow Automation
With a well-documented employee onboarding process mapped out and automated in a workflow software, HR teams can onboard new-hires efficiently and consistently. Listed below are the other benefits you can get from Employee Onboarding Process Automation.
Reduces administrative cost and avoid compliance issues by digitizing new-hire paperwork.

Ensures a consistent employee onboarding experience to all new hires.
Smoother flow of information makes collaboration across departments involved in the process a lot easier.
Increases new-employee satisfaction and can positively impact employee retention rate.
Transparency in the onboarding process flow allows users and approvers to track process status which prevents delay and errors in onboarding.
Ensures complete documentation before the employee's start date.
An excellent onboarding tool makes a difference. Get your new-hires off to a good start with Activity Factory.
---
Activity Factory is a workflow automation software designed to help organizations spend less time on tedious manual process by automating the execution of business processes and eliminating paper forms, manual routing and approvals.
<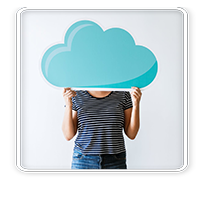 Limited Time Offer: Sign up to Activity Factory 6-month subscription plan and get your first 2 months for FREE!
Want a FREE demo before subscribing to our LIMITED OFFER? Book an appointment now!