Key Finance Department Workflows to Improve Operations
The 21st-century business environment demands that organizations uphold fiscal responsibility as it falls under the central aspects of any organization.
This has, therefore, necessitated top executives to focus on the identification of new tools that ensure consistency and compliance in the company's ROI, such as the utilization of workflows in finance operations. For instance, if your finance department or firm depends on fax, telephone, and paper for approvals and requests for capital expenditures, you are using outdated technology making it challenging to achieve your organizational goals.
Automating the finance processes will ensure that finance processes are streamlined and that any barriers to running the organization effectively are eliminated.
One of the key functions of the finance department is having to deal with cash disbursements. Cash disbursement processes typically involve different people to authorize payments, sign checks, record payments in the books and reconcile the bank statements. Ineffective cash disbursement methods will always slow down workers and organizational projects, and therefore, the organization can work on automating their cash disbursement system. By automating cash disbursement processes, the work will be routed automatically to the people involved in the process. It ensures that adequate documentation will be recorded, before and after the withdrawal.
A finance organization can utilize technology in automating the production of cash receipts and most importantly provide efficiency to donors when giving out funds. Automation of finance department workflows will better the relationship between finance and collection avenues such as fundraising. The finance department can work on using new technologies that will enable donors to send their contributions through mobile payments, mobile bidding, and confirmations via text message. The ultimate workflow efficiencies involve linking the finance department's system to other platforms such as bank accounts, donor databases, merchant accounts, and other online platforms,
Finance departments have to deal with the preparation of the employees' payrolls which is a very hard and time-consuming task since one has to check the daily employee records such as attendance, expenses, travels, and time usage. The organization can automate their system to integrate such records and carry out the necessary calculations and give the payroll when needed. The system can also be scheduled to produce the payrolls at a certain date of the month. Additionally, having pre-set templates can ease the automation process as the system will be responsible for filling in the template, therefore, making payroll production much easier.
One hurdle that finance organizations and departments have to grapple with is the massive amount of documents that they have to come across in their day to day activities. It is imperative that such documents be processed and stored. The finance department should use document management systems which can be used in the processing and storing such finance documents such as receipts, payrolls, among others.
Any organization in today's business environment has to be productive and efficient. Therefore, the business should work on embracing workflows, which will automate most of the processes leading to increased employee and organizational performance.
What can workflow automation do?
Create an unlimited number of automated workflows and digital forms without the need for IT.
Automate submission, routing, and review of documents allow for much faster approval for digital forms and documents.
Consolidate task management and identify bottlenecks with the centralized task list shown on the process browser.
Drastically reduce paperwork and cut costs by not having to print, copy, and physically store documents.
Prevent document falsification by securely signing documents with digital signatures.
Eliminate unnecessary process delays with email notifications.
Create or approve transactions from your desktop or mobile phone.
Communicate and collaborate better within and across departments.
Finance process automation with Activity Factory
Finance teams are riddled with a multitude of tedious manual processes, where mistakes, however costly it may be, can be a common thing. Along with that is the neverending paperwork the team has to face during audits. This is where the implementation of finance process automation comes in. With Activity Factory, streamlining finance workflows is made possible. It can help you increase compliance, eliminate errors, and increase overall efficiency.
To find out more about how Activity Factory can assist your organization and bring operational excellence, get in touch with us! We serve organizations of all sizes across different industries, in the private & public sectors.
---
Activity Factory is a workflow automation tool that allows companies to build consistent and auditable compliance and operational workflows, ensuring that the right processes are followed at the right times while staying compliant.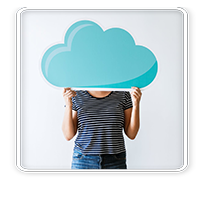 Start automating your workflows for as low as 150 Php/employee!