Automating the public records request process
A significant amount of government processes around the world are still paper-driven. However, recent times have seen citizens and other institutions demand and call for innovative ways through which the government services can improve. One of which is the digital transformation of public records requests.
Government agencies can spend the better part of their time than focusing on manually attending to public records requests that they receive. Manual and paper-based public records request process is inefficient and antiquated. It usually leads to delays, errors, compliance issues, and dissatisfied citizens and staff.
The benefits of automating the public records request process
It improves transparency and responsiveness. Requests can be sent online, which will then be distributed to the appropriate department.
24/7 availability as the automated services allow for round the clock access.
Send requests with increased immediacy and eliminate the need to call or email for follow-ups
No more paper forms or manual handling of requests.

Capabilities:
Simple digital forms: Eliminate paper and simplify the filling up process.
This enables requesters to easily enter a request through a digital form.
Complex workflows: Simplify complex workflows. Route requests automatically
to everyone involved, and be able to track the status in real-time.
---
Activity Factory is a workflow automation tool that allows companies to build consistent and auditable compliance and operational workflows, ensuring that the right processes are followed at the right times while staying compliant.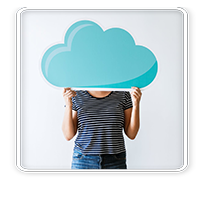 Workflow solution for every industry
Improve the efficiency of your records request process with Activity Factory!