Finance Automation: Why You Need To Pair Your Accounting Software With A Workflow Automation Software
Finance teams, especially in SMBs, are bombarded with mundane and recurring manual tasks that pulls them away from completing more advanced accounting functions that could benefit the business. Finance related problems have a huge impact with operations, and it makes sense for companies to adopt technologies such as an accounting software. However, an accounting software has its limitations.
ACCOUNTING SOFTWARE
This software records accounting/bookkeeping transactions, prepares and provides reports regarding the accounting systems that include General Ledgers or Trial Balances.
This type of Accounting software normally includes accounting functions such as Accounts Payable, Accounts Receivable, General Ledgers, Purchase Order, and sales order.
WHY ACCOUNTING SOFTWARE IS IMPORTANT
An accounting software can be used to manage and control your company financial transactions in an accurate way. Such Accounting software can be designed based on industry type, company requirements and size to help organizations manage financial resources efficiently.
Provide Accuracy
This software is designed in that way that it provides you with more accurate records as compared to those that calculated by humans. Manual calculations can take a lot of time and there are also more chances of mistakes at the beginning that can impact at the end balance.
Speed
Accounting software enables businesses to process their accounts more speedy than manual calculations. An organization can also speed up its efficiency by following the automation system.
Personalized Report Generation
As a business team, you may need different types of reports and there may be different Key Performance Indicators according to each team member individually. So automatic work process system allows team members to generate customized reports according to their parameters.
Budget Approvals:
Budget approvals are one of the complex tasks in any organization and you need to ensure that your budget and resources are utilizing in a proper way. So a customized accounting system allows you to divide the budget into different stages and also keep your stakeholders updated in this matter.
Conditional Invoicing:
Generating conditional invoices is also a great function of many accounting software and you don't need to keep an eye on every invoice. You can easily generate an invoice against your specific clients or big invoices and send them for approval.
INTRODUCING WORKFLOW AUTOMATION SOFTWARE FOR FINANCE OPERATIONS
Workflow software along with Accounting software is also important and provide your organization's different benefits like improving communication, better customer services, and also the quality of your products or services.
Consider the workflow diagram in this article.
In the diagram, steps 1 and 3 can be tracked with Accounting Software.
While steps 1, 2, and 3 can be tracked by a Process Automation Software.
Following up the collections of payables and getting its status is an important task that needs to be done diligently because this drives important core functions in an organization. This is just one of multiple examples why a Workflow Automation software is beneficial to your organization. Below are some of the finance processes that can benefit from workflow automation:
Budget Approval– Get yearly or quarterly budgets approved and applied to spend

Capital Expenditure– Get approval, financing, and funds to make a capital investment

Travel Reimbursement– Approve and release funds quickly for any qualified travel requests

Employee Timesheets – Quickly review and approve timesheets to release payment faster

Purchase Order – Give the procurement team the documentation to make a purchase

Cheque Requests – Arrange a payment to a vendor, supplier, or business partners
ACCOUNTING SOFTWARE AND WORKFLOW SOFTWARE WORK TOGETHER
Using a workflow automation software in Finance Processes guarantees that all steps are being followed including the recording of transactions on Accounting Software. Activity Factory is designed to work with your existing accounting system applications. By integrating Activity Factory with your existing application, you'll be able to use your existing application along with Activity Factory in a more efficient way --- repetitive and mundane parts of a process such as manual data enty, multi-step review and approval, notifications and processing of transactions can be streamlined. This also ensures Finance Operations efficiency:
Fewer errors and elimination of process bottlenecks

Faster flow of data

Speedy request & approval process

Greater transparency

Easier tracking of process status
---
Activity Factory is a workflow automation software designed to help organizations spend less time on tedious manual process by automating the execution of business processes and eliminating paper forms, manual routing and approvals.
<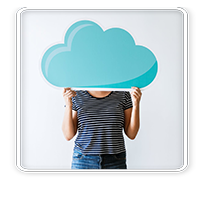 Limited Time Offer: Sign up to Activity Factory 6-month subscription plan and get your first 2 months for FREE!
Want a FREE demo before subscribing to our LIMITED OFFER? Book an appointment now!