Using Checklists in Activity Factory
A checklist ensures that the required documentation for a particular business process is complete. In Activity Factory, the checklist function prevents users from passing tasks to the next sequence until all checklist items that are marked as mandatory are complete.
Applications
Consider the examples of checklists below:
Loan Application Requirements
Photos, Proof of Billing
Application Forms
Payslips
Land Titles or TCTs)
Employee 201 Records
Resume
NBI Clearance, Police Clearance
Recommendation Letters
Application Forms, Employment Contracts
Employee Information Sheets
Non-Disclosure Agreements
Billing and Collection Attachments
Billing Invoices
Signed Delivery Receipts
Statements of Accounts (SOAs)
Official Receipts
Disbursements
Quotations
Purchase Orders
Checks
Invoices
Signed Vouchers
Benefits
Audit Friendly
Makes audits easier, by having all the supporting documents in 1 place. Minimizes the need to go look for records during audits.
Proof of delivery or proof of billing
Makes transactions transparent and well documented.
Disputes
Avoid disputes by having complete paperwork at hand. This minimizes the risk of not getting paid or delayed collections because of the lack of paperwork.
Compliance
Addresses all compliance requirements from different regulatory bodies.
---
Activity Factory is a workflow automation tool that allows companies to build consistent and auditable compliance and operational workflows, ensuring that the right processes are followed at the right times while staying compliant.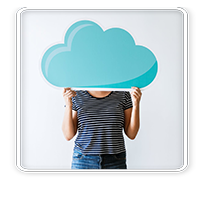 Start automating your workflows for as low as 150 Php/employee!